So you have an understanding this policy is designed to assist you in what information you may be asked to provide, how the information is used and shared, and how you can control the information via our website www.influencethecause.com (aka "Website, platform or site"). We will not use or share or sell your information with anyone except as prescribed in this Privacy Policy (aka "Policy").
TERMS OF USE
If you are a supporter/Player/Donor: If you choose to create an account with us, you will have the choice to register through certain social media accounts or email as displayed on our sign up page. The information we gather is what is allowable by the social media platforms to include but is not limited to email and social media profile picture. As a responsible company, we recognize the importance of protecting your privacy and have developed this privacy policy to explain how we collect, use, and protect your personal information. Information We Collect: When you create an account on our website, we may collect certain personal information from you, including your name, email address, phone number, and profile photo. We may also collect information allowable from your social media profiles if you connect them to our platform.
You will select your own personal username and password in order to log into your own personal dashboard.

Each supporter/account is only allowed 1 (one) email account inside the ITC platform.
The information you provide will only be accessible to ITC and shared to either its affiliates, the campaign creator that you support or donate to through the ITC site and any sponsor that you receive a reward from through the ITC site.
You will not solicit anyone within the ITC site for personal direct donations.


You also grant permission to ITC and its affiliates, organizations and sponsors to display to the public your name, game levels, points, rewards, badges in our leaderboard and other areas of the ITC site, social media and other areas as approved by ITC, Sponsors and Organizations when playing in the ITC site without recourse or consideration. You also permit any approved content you send ITC to be displayed to the public at ITC's sole discretion without recourse and consideration.
You also allow ITC to send notifications via email or any other means periodically to update you on ITC information, campaign status, leaderboard status or gamification information. We also use Stripe for each campaign donation process and they will have access to your information through your own personal account you have with them so please check their policies, security and terms of use

Now we cannot ensure nor do we guarantee what the campaign creator, sponsor, Stripe or other third party payment affiliates we use do with your information once they receive it.
You will hold ITC harmless for any injury or damages that you may occur from an Organization, campaign, sponsors or third party affiliate on the ITC site.

Influence the Cause and its affiliates, sponsors, investors and displayed campaigns have access to the information you submit when you register an account and/or display on the Website and by using our site you are allowing them access to provide you with information if you support, donate or receive a reward on any campaign as displayed in the ITC site.
The Leaderboards and your position in those leaderboards as displayed on the campaign landing page and your personal dashboard are for Play-anthropy gamification purposes only.

Any misuse, tampering, multiple email accounts, using a bot or hacking of the ITC site and its intellectual property are grounds for denying access and/or termination of your account and disqualifying you from any campaign rewards, if any, within ITC and possible criminal proceedings filed against you.
If you are a Campaign Creator/Organization on our site: Only active 501(c)3, schools, churches, natural disasters and other worthy causes ITC approves can display campaigns on the ITC website.
If you choose to create an active account and landing page campaign with us, you will be asked to create a user account through email only.
Your email will serve as your login and you will be allowed to create your own personal password.
In order to be as transparent as possible to supporters and/or donors or sponsors who view your landing page on the ITC site we ask that you provide the following:
Organization Name
First and last name of campaign creator
Contact information of either the cause on your landing page or your cause you are representing on the ITC landing page. To include an email, web address and phone number
You will be asked for your EIN number in order to verify that your 501(c)3 and Organization status is active as a registered nonprofit, school, church or worthy cause before you can launch any campaign.
If you do not have an active EIN number with current 501(c)3 status it will be up to the sole discretion of ITC to allow you to market your landing page to the general public.
You will also need to set up a Stripe account in order to receive your donations.

You agree to using Stripe or any other third party payment processor ITC uses, through the ITC system and allow the split of donated funds, currently 10% of the donation amount to be split with Influence the Cause for use of the site and the remaining to be directed into your designated Stripe account as set up inside your ITC dashboard. You are also responsible for any 3rd party processing fees.
You agree to allow the Play-anthropy gamification process to be displayed on your campaign landing page and allow ITC and its sponsors to reward or recognize supporters of your campaign, if any rewards or "games" are being offered by ITC or the sponsor inside your campaign.

Please contact us at info@influencethecause.com for approval and with any questions.
You will not misrepresent any part of your campaign to the public through the ITC site in any manner whatsoever.

You are using the ITC site strictly as a marketing platform to promote your cause and/or organization and you will hold Influence the Cause harmless for any injuries or damages that you may occur.
Your Organization name will be fully accessible to the public within any landing page on the ITC site.

Campaigns start at 12:00am est on the date you provide and end at 12:00am est on the end date you provide.
Once you are "connected" inside the ITC platform with a sponsor they will see your contact information.


You are responsible for all tax liability, if any, from funds received in any campaign.

ITC can cancel your account and any campaign(s) you may be running at any time, for any reason what-so-ever, without cause.
If you are a Sponsors : If you choose to create an active account with ITC, you will be asked to create a user account through email only and provide the following:
Company and/or sponsor name
Contact info to include direct name, email and phone number
Both campaign creators and supporters/donors will have access to your information as displayed on the ITC landing page and/or ITC website.
Show your Corporate Social Responsibility to the world!!

If you should sponsor a campaign within the ITC website the following rules will apply:
You can offer some type of in-kind gifts or rewards to supporters. (These rewards to be displayed within a campaign will be agreed on by you and the campaign creator only).
You must help promote any campaign you are connected with on the ITC site. You must show good faith for any in-kind gift or reward or statements you display to the general public through the ITC site.
You must not misrepresent an in-kind gift or reward to the public or solicit your services inside the ITC platform.
You must provide the Fair Market Value of ANY in-kind gift or reward you offer the public through the ITC site.
If for any reason ITC and or its campaign creators, or general public feel you are not in good faith or undermining the general public or the campaign creator in any way, ITC has the full right to cancel your sponsorship forever, without cause.

Neither Organization or Sponsor can display to the public any picture that incentivizes the public for sharing its content on Facebook or displaying to specifically receive a gift or reward for sharing on Facebook.
Example: You Cannot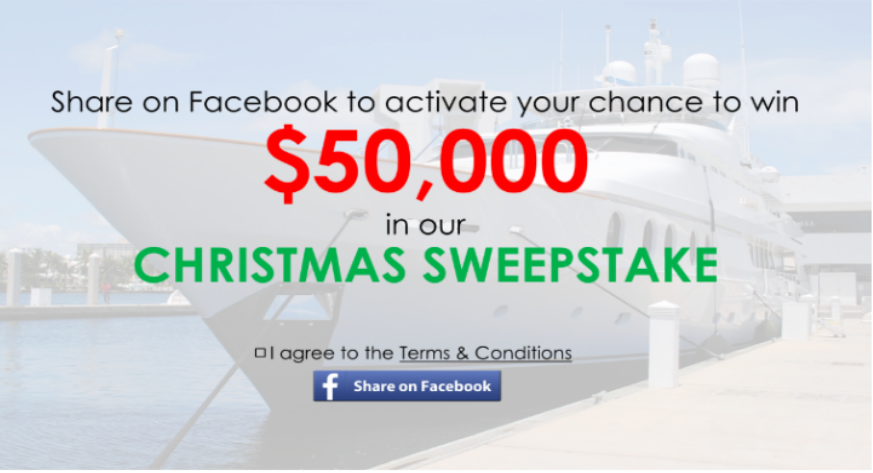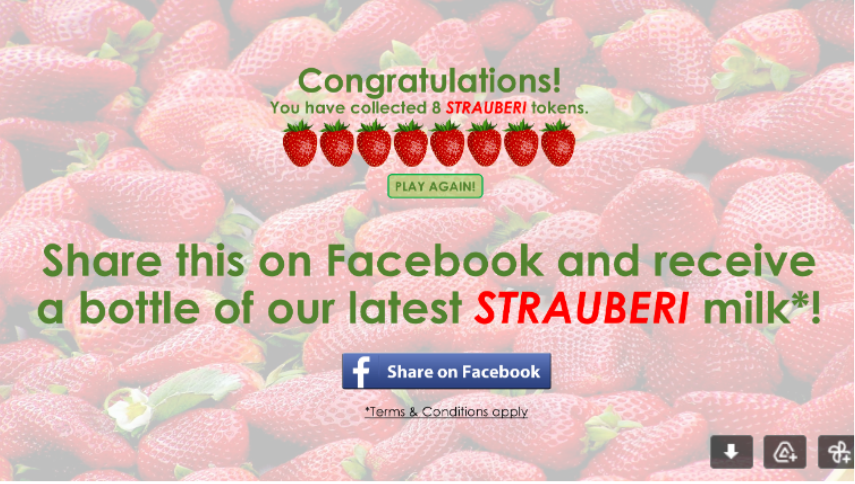 Phlog/Blog: Supporters/Donors. Sponsors, Bloggers and Campaign Creators may be asked to post/send information, such as comments, texts, images, videos, and other content (aka "Materials") to the Website or company Phlog (blog).

Any Materials you post to the Website may be viewable by the general public and are governed by our Terms of Use and the sites they are being displayed on and ITC or its affiliates can remove or not display anything they so choose.

If you so choose to post anything outside a campaign please email us at info@influencethecause.com for approval.
Transparency and viral component: Campaigns displayed on the website are required to display their authentic identities when using Influence the Cause so supporters/donors/Sponsors can do their own due diligence on a campaign's authenticity.

Because of the Influence the Cause unique viral component there may be other sites or social media outlets that Organizations, sponsors and Influence the Cause uses to attract donors/supporters (i.e. links, hashtags, blogs etc..) to a particular user's site, always make sure the Influence the Cause name and logo are displayed to show authenticity.

Influence the Cause viral component may connect certain social media sites link back to the users Influence the Cause donation landing page. In doing so, the user's name, photo and number of people they have influenced in supporting a cause may be displayed.
However, the link to a user's Facebook profile remains private.

By using the site users/supporters/donors/organizations/sponsors/bloggers of the site give Influence the Cause permission to possibly have their names, pictures and comments displayed on the site in the campaign leaderboard and elsewhere within the site that will be displayed to the public.

As in everything else in this world Influence the Cause does not and cannot police all content, as displayed in any social media or website that you may be directed to. So please, use caution when doing so.
If you see anything offensive or immoral or to the like please contact the directed site and us at info@influencethecause.com
Gamification/Play-anthropy: We have created an uplifting and rewarding support platform that allows supporters to build their philanthropic legacy through support of a cause or causes displayed on the ITC site.

We call it Play-anthropy.

Playanthropy is one of the intellectual properties inside ITC and is the process of tracking your support of a cause or causes inside the ITC platform and allowing you to climb the ladder of support while receiving points, badges and rewards to build one's philanthropic legacy and get on the support leaderboard. It is not a game of chance.

Activity as displayed inside ITC can only be tracked using Play-anthropy inside the ITC platform and its intellectual properties. Using any methods, including but not limited to bots, multiple accounts or sources outside the ITC platform will notbe given credit for as it pertains to Play-anthropy and ITC, its rewards, gifts, points, leaderboard, recognitions or contest winners and will be grounds for automatically terminating your account within ITC.

Our gamification process inside the ITC platform can track your support activity from within our site and allows you to use your influence to support a campaign and track your activity and display it in your personal dashboard and possibly showcase your activity to the general public.

Campaigns inside ITC may or may not display gifts or rewards to its supporters. Please check the campaign page for details.

There may or may not be age restrictions for "rewards" given out please see the reward itself inside any campaign landing page for any age restrictions.

Not every person who supports a campaign on ITC will receive a reward.

Each reward provided is created specifically by the campaign creator and/or its sponsor(s) and for that particular campaign and cannot be used or commingled or interpreted in other campaigns displayed at any time.

Influence the Cause does not guarantee that any recognition, reward or giveaways or the like within the campaign comply with government or state rules and regulations. Any user/supporter(s) will hold Influence the Cause harmless of any damage that may be caused to the user/supporter for the content, authenticity and delivery of the reward being displayed by the campaign.

Leaderboards display the "top supporter(s)" for each category shown. The "top supporter" as shown on the leaderboard can be declared the "top supporter" for that campaign and each individual campaign creator, sponsor or ITC can recognize that "top supporter" if they so choose.

Leaderboards display the "top supporter(s)" for each category shown. The "top supporter" as shown on the leaderboard can be declared the "top supporter" for that campaign and each individual campaign creator, sponsor or ITC can recognize that "top supporter" if they so choose.

Each person supporting a campaign, no matter where they are on the leaderboard, can and will be verified as a "Real Account" inside ITC and have not been found to have violated any of the terms inside this agreement.

All rewards, points, badges, cause coins, levels and/or any other promotions apply to any person with an active account inside the ITC platform.

Game rules can be changed at any time by ITC.
Release; Limitations of Liability; General conditions
ITC, Organization, Sponsors, and their respective parents, affiliates, subsidiaries, advertising, fulfillment, marketing, and promotion agencies, and all of their respective officers, directors, shareholders, partners, members, principals, employees, agents, contractors or suppliers (collectively, "Released Parties") are not responsible for: (a)misdirected or undeliverable emails, mail orcommunications; (b) delays in operations or transmission of information, whether arising by way of technical or other failures or malfunctions of computer hardware, software, communications devices; (c) electronic communications that are undeliverable as a result of any form of active or passive filtering of any kind, or insufficient space in entrant's email account to receive email messages or insufficient space on an entrant's computer; and (d) errors in the administration of reward(s) ITC reserves the right, at its sole discretion, to modify, cancel, terminate or suspend the Rewards program should any virus, bug, technical failures, unauthorized human intervention or other causes beyond ITC's control corrupt or affect the administration, security, fairness, integrity or proper conduct of the Rewards program. In the event of any such cancellation, termination or suspension, a notice will be posted and the contest will be deemed void. ITC reserves the right, in their sole discretion, to disqualify players who tamper with the ITC platform or its intellectual property in any way whatsoever, use bot technology or any other misconduct that affects the integrity of Play-anthropy and its reward process or if they engage in any inappropriate or unacceptable behavior in connection with Play-anthropy. Released Parties reserve the right to correct clerical or typographical errors in promotional materials.
Any misuse of the ITC system or social media posts which gets you banned,canceled or account frozen is solely your responsibility.
You may never represent yourself to the public as a member, partner or affiliate of ITC its Organizations or sponsors in any manner whatsoever without expressed written consent.
By participating in Play-anthropy, you agree to release and hold harmless the Released Parties from and against any claim or cause of action, including but not limited to, personal injury, death, damage to or loss of property, a privacy violation that may arise out of your participation in Play-anthropy, or your receipt or use or misuse of any reward.